The latest in storage inventory management
Office removals has re-organised and upgraded its extensive storage facilities throughout the UK, implementing a brand new computerised inventory management system. The new system provides clients with the very latest technology in bar code scanning and inventory management, as well as direct web access, giving clients full electronic control of their inventories.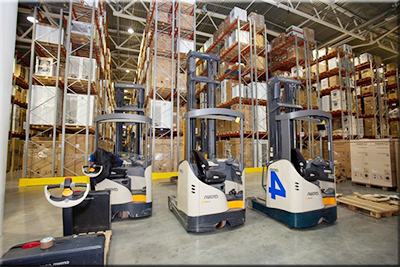 Benefits of the new inventory system include:
Fast, accurate, bar code technology.
Bar code identification of every single item and/or batches.
Portable scanners and data terminals for on-site auditing and delivery validation.
Web access to client inventory.
Fully computerised system which tracks orders from customer request through to business storage, and back again.
Fully customisable inventory lists.
Comprehensive 'item movement' audit lists.
Real-time charges for instant invoicing, raised by cost centre or other criteria.
The new system features the world-standard software and hardware combination, providing a more streamlined, responsive and accurate storage service.
The new facility's fully computerised 'intelligent' interface means that it is particularly suitable for large-scale contract work, although smaller projects too benefit from the simplicity and accuracy of the new system. The new storage inventory management solutions are used by most biggest office movers in the UK.
The screen shots on the following pages have been taken from our internet storage site. They show the range of services and information that can be viewed or edited via the web.