Office move project management
The key to a successful office removals is to find a mover that can become an integral part of your project team and through their extensive knowledge of the minefield of moving a business can offer you practical support and advice on the most painless route to your objective. By taking on board an office move management you can be sure that every single aspect of your project will be accounted for. It will also affect the safety of the move, the proper protection of transported goods and the business continuity.
The right organization is the foundation of each business success!
Advantages of using project management services
The level of office move management depends on how far your devising process has already materialised and upon on the free time you have available as well as the skills within your own project management team.
Office move manager
A good, professional and experienced office move managers should focus on your business and it's unique needs, rather than purely on how many "trucks and men" they will need to move you (although that is important too!). There are things that only specialists think or take care of:
Main move management tasks and activities
By using office removals management service you will not be leaving your business continuity to chance. You can always ask for a free advice if you are not sure what type of service you need. Most professional move managers would agree to a free meeting with you just to get a chance to introduce to you why you should use them and how they can be of assistance. Typical office relocation management tasks that are regularly undertaken by our move planners include:
Account Director
Account director will have overall control of the removal team, attending mobilisation meetings. He will also control quality and continuous improvement strategies.
Project Move Manager
Working closely with all partners, subcontractors and people and organisations involved in the move. The office move project manager will attend planning meetings and communicate the plans through the branch network. He will be on site regularly and will be the main point of contact.
Regional Office Relocation Managers
They will be responsible for collating data from site visits and office surveys and ensuring that the service is delivered to quality on time. Regional move managers will take instructions from the project manager.
Attend move-planning meetings
Complete move survey and risk assessment for each phase, supplying change recommendations where appropriate
Co-ordinate agreed changes and liaise with affected parties (Space planning, furniture installers etc)
User-group liaison to agree any specific requirements and liaison with other user-groups who may be affected by the move process
Establish time table and critical path schedule for each phase, agree and sign off with user-groups and other service providers (Security, Comms, IMS, New furniture supplier etc)
Schedule crate deliveries and collections with preferred supplier
Crate management including weekly reporting of extended hire status
Book labour, vehicles & other resources with Operations dept and IT Office relocation Manager
Distribute Move & Packing Instructions to user-groups through written instructions and personal presentations
Brief Office move Team Leaders and other key staff on specific phase requirements including site walk-rounds
Oversee packing of bulk/central filing and other pre-move activities
Ensure a safe working environment is maintained in areas where moves are taking place
Complete pre-move site inspections/risk assessments and agree any existing damage levels
Oversee installation of building protection to an agreed standard, prior to work commencing and regular checks throughout the move period
Site attendance during the move period
Resolution of move related problems
Ensure the time table is maintained and take action to rectify any slippage
Checking of move programme to ensure all activities are completed and buildings left in a clean and tidy condition
Maintain help desk on day of occupation to deal with any change adjustments
Quality control checks with user-groups
Reporting of any service issues at post move de-brief including recommendations for change where appropriate
Compilation and submission of removal cost schedules in spread-sheet format
Regional Coordinator
Regional move coordinators will be responsible for correctly resourcing each move and all furniture management and business storage services.
Regional Service Team Leaders
They will view the work beforehand where possible and lead the Service Team on site.
Move project team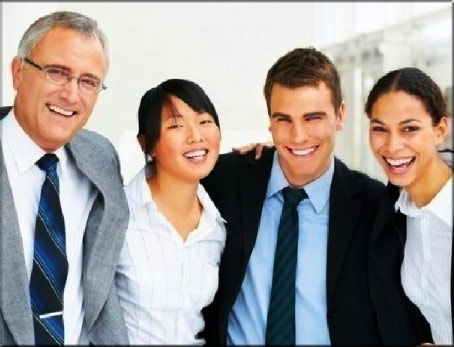 Ability to work in a team, from the move manager point of view is one of the most important factors leading to a successful office transition. This concept implies the capacity to communicate effectively with colleagues and establish a constructive dialogue, to adjust to the rhythm of the project move team.
Working as a team helps individuals to keep their personal ambitions aside and abandon them in favour of a common cause and helps to achieve the goal faster.
Reaching perfection in the "teamwork" is very crucial, for example, for move managers.
Managing a team of relocation coordinators, team leaders and porters is important to listen to everybody and be with all involved on equal terms, in order to make the most logical, informed and effective decisions. The project move management team must be loyal to make it easier for the regional manager to manage and coordinate the work. It is advisable that the office move project team is not the slave of the relocation manager. It is important to show tolerance, the ability to explain why a decision has been made. A good project team should exchange information, take into account everybody's point of view and make decisions together. This gives the ability to avoid any conflicts and to reach the agreement in any, even the most difficult situations.
Nowadays most office relocation managers place emphasis on team-building. A good project move team is the main key to the perfect transfer.