Top 10 Essential Office Equipment
The office should have a clean and healthy environment. For an office to function effectively, it should be well equipped. There much equipment that is important for the proper function of the office. Let's discuss the top ten essential equipment that every office must have. Working in the office without this equipment would be very difficult or impossible.
Desk, Chairs, and Other Essential Furniture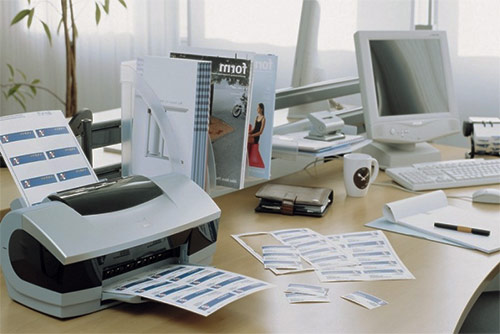 A good desk, couple of chairs at the correct height and operating space is absolutely important to have in an office and these are inevitable things as far as offices are concerned.
A decent shelf of low cost for storing office files and other stationary items is also unavoidable office equipment.
such as sofa, wardrobe desk drawer, etc. can be included, provided you have a considerable capital to invest. An organized office space plan will make for a faster and more pleasant workday.
You don't necessarily need an entire building, but you should have enough space to contain all your office essentials and files. If you are interested in buying new office furniture or in office removals we will be happy to help.
Proper Lighting
The office room should be equipped with proper lighting equipment. Unless until it is facilitated with proper lighting, it's difficult to work. The lighting must be fixed in proper positions to avoid shadows and other visibility hindrances. It's also important to know about the quality and life of lighting products. Long lasting and quality office lighting equipment must be used in order to save time and money. Additional lighting such as colourful LED bulbs can also be used to give a cool and colourful look to the office.
Telephone
Having a dedicated phone and fax device is surely something that all offices should have. It is advisable to have conventional desk phone on your most needed top 10 office equipment list. Telephones are always preferred over cell phones when it comes to a well set up office. Cell phones are good, but desk phones dominate them in a matter of call quality.
Computer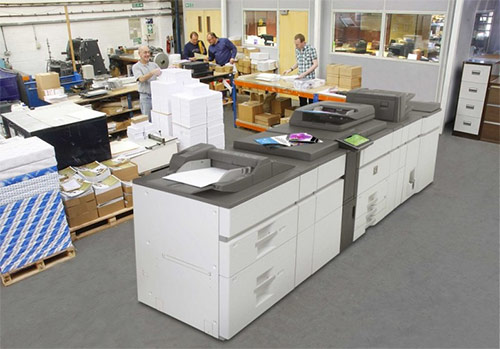 Computer is one among the most important factors, which you cannot neglect. It can be a desktop computer or a laptop with a good configuration and a docking station.
IT office devices speed up your accounting as well as they help in keeping records and, therefore, serve as a substitute of filing reducing at the same time a significant office storage space needs.
It helps a lot in the day-to-day transactions, and it reduces the human stress.
A Quality Internet Connection
Another important feature of the office is being connected to the web. You will also need to be well trained in utilizing Internet statements such as browsers and email accounts. A wired Internet connection is preferred than the wireless connection as far as the office is concerned. It increases efficiency, reduces cost, and you will get uninterrupted Internet connection, provided the server is a broadband connection.
A website and corresponding office email address is a must for an organization to flourish on Internet media. The essential office equipment to use the internet such us modems and routers will be needed. Depends on the size of the business one may even have his own in house servers. Just in case you are interested in this option please check out our server removals services.
Printer
Printer is another device based on our top 10 essential office equipment list. Every office must have at least one. In the office, there are occasions where one must take printouts of different documents and mails. It's always suggested to use a colour printer than a conventional black and white printer. Printers with scanners will help a lot, as it will serve as a multi-purpose device. Printers with less expensive ink cartridges will help a lot as most of the printers have expensive ink cartridges.
Power Point Projector
It's not enough to have computers and laptops alone in the office. You need to present a lot of power point presentations and other data and charts. One cannot simply go to each and every staff to show these presentations, as it is very time consuming and impractical. Here comes the need of a power point projector. The presentations can be projected in to the screen so that everyone in that office would able to see it. The advantage of having this type of must-have office equipment is its mobility. You can move it from one location to another with no problems.
Power Backup
It's an important factor that your office doesn't run out of power. In order to get a pleasant workspace, uninterrupted electricity is a major factor. You have to make sure that your office must be provided with 24 hrs. power supply. For that, a power generator or inverter is advisable. In the case of computerized office setup, an UPS is an inevitable factor. For some companies the power backup equipment is on the first place of the essential office devices list.
Surge Protector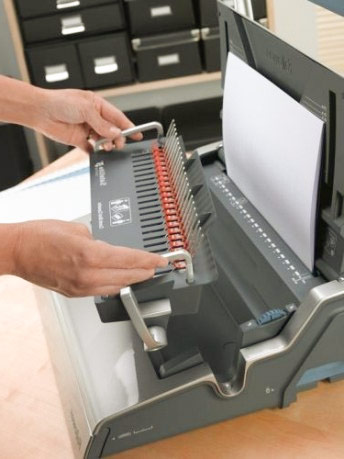 It's always advised to use surge protectors in offices. Voltage variation is a common thing, which cause damages to electrical devices. Voltage spikes can be prevented with the use of surge protectors.
A surge protector block the electric supply to electric devices during voltage fluctuations and thus protects the devices from getting damaged.
But the quality of the surge protectors must make sure before using them. Otherwise, there won't be any point in using them.
Laminator
There are a lot of important documents in the office. Out of them some will be of prior importance. It's essential to keep it safe. Lamination is the most effective method that can be used to keep those documents safe. For that one must need a laminator. By laminating a particular document or documents, its quality can be preserved for a very long time as the lamination protects it from dust and other external things.
We hope you like our 10 ten essential office equipment. If you would like find out what else you may need in your office please contact us today. We would also welcome your ideas on the most needed, standard, basic office equipment list.