Types, sizes and dimensions of removal vehicles
At the time of comparing removal costs, you must decide the right type of the moving van you need. If you are moving a small property with nothing much of belongings, you will need a smaller removal vehicle. But if you are planning to your whole belonging of current property to the next property you are supposed to need one of the biggest removal trucks available. There are several types of furniture removals vehicles available on rent. They come at different rental price along with different legal factors. So it is the best way to be aware of the sizes and types of removal vehicles before you go to hire one.
Some types and sizes of moving lorries are discussed below: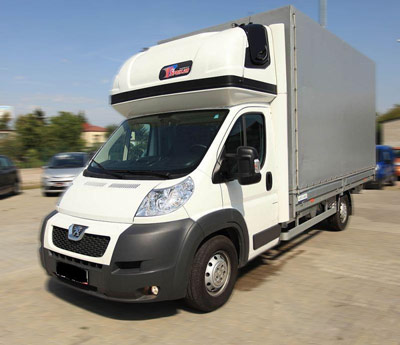 Panel Van - Panel Vans are the smallest moving vehicle you can get. Panel Vans are great for moving very small amount of belongings from one place to another. They are perfect or moving computers for example.. The panel vans have the same chassis same as the regular cars have. A person can drive a panel van himself with the standard driving license. Panel Van is the best choice for students moving from one premises to another.
Parcel Van - Parcel Vans are quite larger in size than parcel vans. Parcel Vans measure 12 - 15 feet in length. Parcel Vans are good for moving the possessions of a medium sized office. They are perfect for providing file retrieval and records management services. Parcels Vans can carry up to 3000 pounds of weight. Parcel Vans are the best choice for those who are planning to move their home to a new place with a medium amount of belongings. A person with standard driving license can legally drive a parcel van, but it requires the written permission from the owner certifying the driver to drive the vehicle. Parcel Vans have an internal door behind the driver's cabin that door connects the driver's cabin with the storage area.
Lorries used for moving in the city
City Van - City Vans are medium sized vehicles specially built for driving in the city roads. These vans are compact with a huge windshield. The huge windshield allows better visibility inside the heavy traffic of city roads. City Vans are good for moving within the city. These vehicles are built with lower cabins and they have tilted steering wheels. The tilted steering wheels allow better driving within the narrow passages of the city.
Straight Truck - Straight Trucks are the professional trucks used for transport. Straight Trucks usually measure from 15 to 26 feet in length. These trucks are usually used for medium to large sized office removals.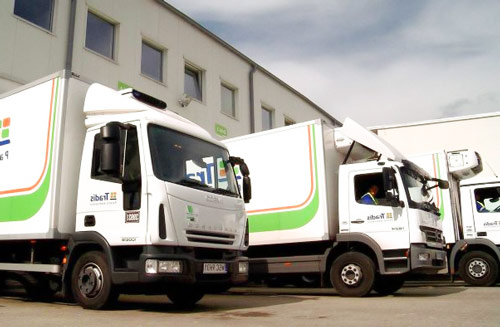 A straight Truck can easily accommodate the belongings of a 2000 square feet house. The general loading capacity of a Straight Truck is roughly about 10000 pounds.
Tractor-Trailers - In cases of long distance moving Tractor-Trailers are the best option. Tractor-Trailers are built in two basic parts - the driving engine or the tractor and the trailer or the carrier.
Trailers are measured 110 inches high, 102 inches wide and the length varies between 28 to 54 feet. So these are great for moving larger size of businesses. They are ideal for a warehouse relocation.
Tractor-trailers can carry a huge amount of weight. The trailers are built in with air-ride suspension, this feature of tractor-trailers minimize the risk of any damage to your goods also. As the vehicle is constructed of two parts - the engine and the trailer - the engine can be easily changed in case of any break down on the way. This will reduce the delivery time by replacing a new tractor by the new one. And this type of moving vehicle is good for a long run.
Now, we will talk about two most commonly used types of removal vehicles very popular for small and larger moves:
3.5 ton Luton Type Removal Van
A basic removal truck is 3.5 ton Luton Van. The 3.5-ton denotes the total weight of a fully loaded vehicle. This is not the vehicle's loading capacity. Almost all of the Luton Vans weigh one ton on its own, without a single kg of load. So you will be able to load roughly around 2.5 tons into the Luton Van. The size of the back of the Luton Van holds about 500 Cubic Feet space. So if you are moving only a few belongings this Luton Van can be your best choice. And the most important factor about Luton Van is that, you can drive the vehicle on yourself with the standard driving license. It does not require a heavy duty-driving license to drive a Luton Van. It is also good small server relocation jobs.
7.5-ton moving truck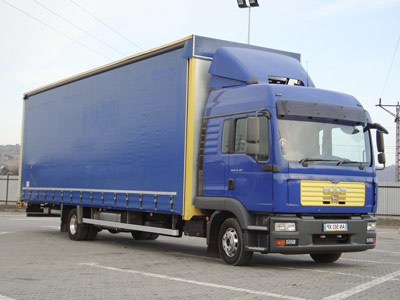 Another type of the removal lorry is a 7.5-ton truck. The 7.5-ton truck can carry almost carry weight of five ton. The truck itself weighs around 2.5 ton without load.
This 7.5-ton moving truck is good for moving medium sized possessions.
For larger moves 2 or 3 vans are used. Usually, the items of a two-bedroom house can be moved at ease with one 7.5-ton truck.
But, you can drive this truck only if you have registered under VOSA. And yes, you can drive this vehicle with regular driving license only if you got your regular driving license before 1996.