Computer movers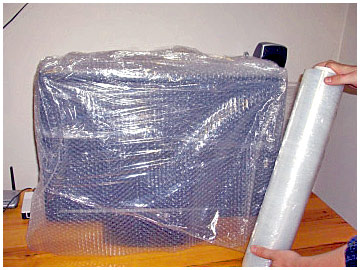 Nowadays it is identified that the relocation of information and communication technology (ICT) is and will be central to a successful relocation of most businesses. Expert computer movers will take care of each aspect of your move. The service provided by them should cover all elements of your ICT transfer, from a single IT item to the entire LAN relocation including the assets and data management.
Professional computer moving companies work closely with their clients' own local network administrators. Their main role is to cooperate with them, advice them, support and do the physical work not replace them. They can provide you with some info on how to pack a PC and other equipment. Movers can offer trained and and experienced IT engineers and specialist moving equipment to strengthen your team at a time of the project. By combining the experience of a moving company with your own in house professionals you can be sure that your entire computer network will be up and running when you want it.
Computer removal companies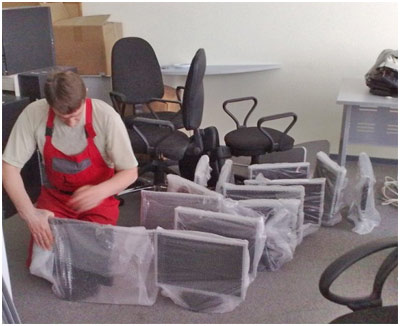 Each relocation has a different, sometimes unique, needs and requirements. You can see below just a few computer moving services that you can compare and obtain costs for:
Desktop Relocation
Network Cabling/Relocation
Cabling and cable management
Contingency Planning and Disaster Recovery
Upgrades and Re-design
Portable Appliance Testing (PAT)
Equipment Cleaning
Operation system, hardware and software installation
PC desktop, computer screens and keyboard removals
Some computer removal companies have independent divisions that were established to Address the growing demands for IT equipment, desktop PC's, screens, keyboards and entire LAN networks relocations. Most firms providing office removals have been providing computer moving services to its clients for many years but the complexity and ever changing needs of IT within an organisation meant that they have pro-actively placed more emphasis on IT moving. It is no longer a bolt on service to the relocation.
Moving computers costs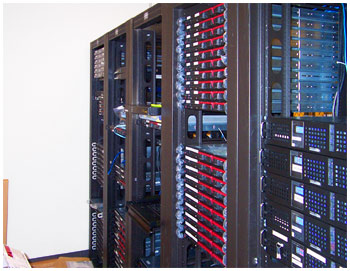 Our vast experience within comparing computer moving costs over the past 10 years have shown that the following services are key benefit to clients' IT teams. Time is the critical factor in computer relocations and LAN network and desktop PC divisions core services provide IT teams with more time allowing them to concentrate on mission critical tasks such as internal systems configurations and testing.

Core services that can be provided by cheap and reliable computer movers include, but are not limited to the following:
Auditing
Desktop/peripheral de-commission and re-commission
Server/data centre removals
Testing, scripting and printer mapping
IT Cleaning
When movers become involved in a office move planning project, their IT engineers are always brought in to work as an integral part of the client's IT relocation team. All engineers should be qualified technicians thus ensuring that your computer relocation is in safe and competent hands freeing up time and resource for your internal team. Good computer moving companies and your IT team work in close harmony to ensure your business continuity.
IT resources download: