Office furniture installation
We specialize in the installation of office furniture, computer and audio-video equipment. For us there is nothing impossible. We will adapt your furniture to every room, even if it requires complex modifications. We install both office furniture and IT equipment. We can also disassemble furniture to make repairs. We are here for you at any time - during the day and at night so you can manage you business without any disruptions.
Standard furniture assembly services include:
Office furniture assembly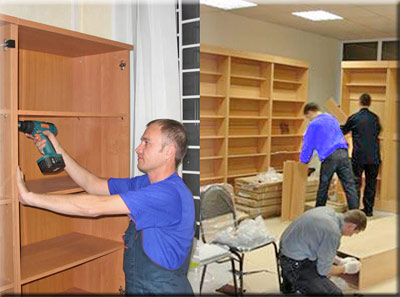 When using our services you save time and gain assurance that your new office furniture will not be damaged during the mechanical unskilled attempts to connect furniture elements, resulting in the loss of warranty. Our fitters can align and level your furniture and even enhance their functionality:
Additional services:
Professional office furniture installers
You may say everyone can dismantle or assemble furniture. Unfortunately this is much harder than is seems. Have you ever tried to do it yourself? If yes we are sure it took you quite a while? The instruction provided by the manufacturer is not always clear and straight forward.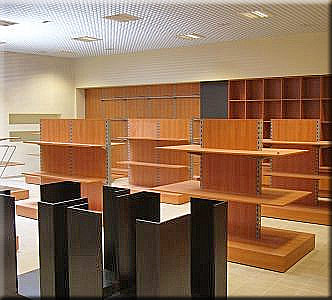 And can you imagine doing it without the installation guide? That's why you should not take a risk. The more time your business is down the more money you lose so does doing it by yourself cuts your costs?. Book office furniture installers to do your move! We have the ability and trained assemblers within out team that will immediately reassemble and transport you valuable possessions. If you do this, your office removals will be completed much faster! This will allow you to keep your business up and running - not to stop the activities of your firm. Our Birmingham office removal companies offer also specialized furniture assembly, like installing medical furniture in case of relocation of hospital.
You might think why you should pay extra for the furniture installation by fitters? Of Course your staff could disassemble them themselves but if something goes wrong you may end up with having to buy some new bits and bobs, that got damaged, which is not a cheap thing to do! With many years of practice our assemblers know that the disassembly and assembly of office furniture reduce their life expectancy. In other words unprofessional furniture handling could significantly shorten the usage of your office desks, pedestals, filing cabinets and even computers. Do you know the fact that almost all office furniture are made of the brittle in nature fibreboard, and not from a single piece of high-quality wood, as all of us would like? To collect multiple pieces of furniture, move and put those together in the correct design require a lot of practice. The furniture assembly is easy but for the professional fitter or assembler only with many years of experience and of course with the right installation tools.
Furniture assemblers and fitters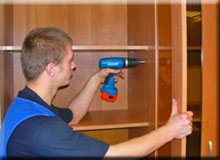 Experienced office furniture assemblers handle every wardrobe, chair, desk and cupboard quickly and efficiently. By turning to us, your furniture will last more years. We can dismantle and reasemble different types of office desks and other furniture.
Our company specialize in assembly of different types of furniture and was created for individual and institutional clients. The main activity of our business is the professional installation of all kinds of furniture in your home and business premises. Office furniture installers also disassembly, repair, service and modify them. Basically with our furniture fitter's skills and expertise we will do anything you want. We operate across the UK.