Integrated Services
Integrated services means combining two or more - sometimes all office relocation activities on a single project. The more services you use, the greater the benefits you receive, with project savings of up to 25%, sometimes more depending on the amount and type of services you use and the size of your project.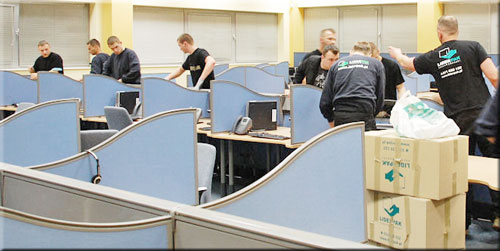 We recognise that, increasingly, organisations want to buy multiple services from a single supplier, operating lean procurement where a reduction in removal costs doesn't mean a drop in standards. That's why we've put together a service portfolio that can handle workplace change from start to finish - from interior design, furniture removals, fit-out and to IT relocation, records management and employee moves or even school removals and relocation. Use them together, and project efficiency goes up, while costs are driven down.
Life is made infinitely simpler, and cheaper, for the client by buying an integrated move management service package. We produce one project plan that covers every service element, designed to connect activities and services in the most efficient and cost-effective way. Every integrated project is managed by one project relocation manager.
Given the expense of employing project managers across a range of services, it is here that some of the most significant cost savings can be made. On larger projects, we will design and implement one Service Level Agreement on performance standards. Management information is delivered in one document by one person, covering every activity carried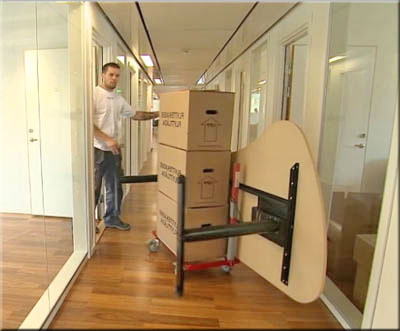 out by every service. We know how to plann an office move! And finally, our integrated services leave you with one invoice, detailing every element of the event.
Lower project costs, per capita
Lower project management costs
Leaner resourcing and lower operational charges
No multiple call-out charges
No multiple minimum charges
No project downtime while different service providers play 'catch up'
More capability to deliver large projects in the shortest possible time - the most cost-effective way to undertake a major project
All in one - business storage, planning, moving and quality control for any type of commercial relocation, be it office moving, warehouse relocation or hospital moving services.