Packing and moving
Prior to commencing any packing our appointed manager will have completed a survey and prepared a method statement. Each packing method will vary depending on the amount to be packed and the details involved. A risk assessment will also be completed highlighting any areas that require protection - floor, door, lift etc...
How to pack for moving office?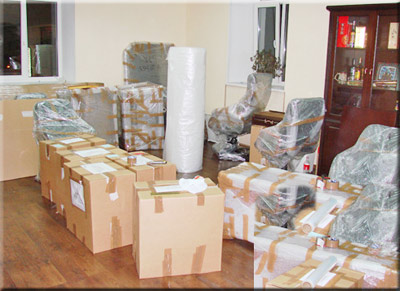 We would label each cabinet in the existing location. We would also label the cabinets in the new location. This would be detailed on the space plans. In the case of cabinets moving to a new location we would mark the from and to location on each cabinet. Each shelf drawer will also be labelled.
The files would then be unpacked in the following order:
Top Shelf/ Drawer first
Bottom Shelf /Drawer last
Left to right packing
We would allow one crate per Shelf /Drawer in most cases.
Each moving crate can be sealed. Numbered seals are available for extra security and can be logged by spreadsheet and signed over to staff.
For legal and confidential filing a log is created on our Filing Inventory Spreadsheet (FIS) This records the no's or range of no's being placed in a crate
Packing office desks
Whole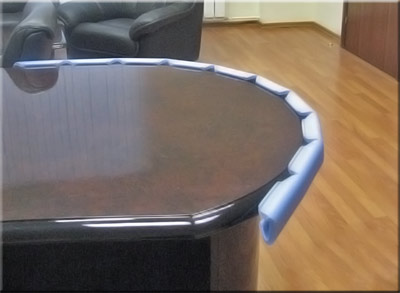 When desks are being moved whole all edges are protected with Paper Blankets. The paper blankets are secured with easy peel tape. Desks are moved upright on a carpeted skate.
Component form
When office desks are broken down the worktops are packed and wrapped in paper blankets or bubble wrap depending on the finish. These are secured with tape.
Stand alone desks
The legs are moved with the worktops and supports and a complete desk is moved as an item
Systems Furniture
With systems furniture the fittings and components are packed separately. Fittings are packed in buckets. Legs, Joiners, support and cross members are moved in batches.
Reasons to pack furniture
By packing furniture we will avoid and reduce the risk of a possible contamination, scratches and chips while it transit. You will not have to think about what kind of packing materials are needed. We have an individual approach to each office removals and can provide the materials that are necessary in each case to protect your goods. This may be a stretch, or air bubble film, corrugated board, special felt blankets, cardboard boxes, plastic crates of various sizes.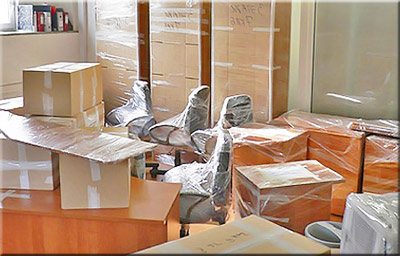 For a proper evaluation of the required set and the number of possible pre-packaging materials we can provide a free office survey.
If you have moved at least once you have probably faced the problem of damage to your goods. I you think the traditional packing and moving is not going to do the job we can offer packaging products made ​​of foam, made ​​to your individual order. Experience shows that the use of foam packaging significantly reduces losses associated with the damage to the desks, cabinets and office equipment during the relocation.
Our protection profiles and corners made of the foam effectively protect furniture from chips and cracks. Foam packaging is suitable for packing complex and non-standard pieces of furniture, industrial equipment, fragile items, such as pieces of china and glass, computers and more. To avoid risk of an uncontrolled business downtime please you an office relocation manager.
Packing tips
For files use archive boxes or 1 meter long crates
Allow just one box per shelf or drawer to avoid problems when unpacking
For moving IT use professional server movers or IT boxes
Do not overload crates and boxes
Pack no more than 25kg per container
Make sure the boxes can be easily closed
Be careful with lifting. If you have a gad back leave it for the removal man
Arrange an area for storing empty and full crates
Distribute labels and agree the packing and labelling method
Issue a How to pack guide
Give us a call for more packing tips