Pre-move planning meeting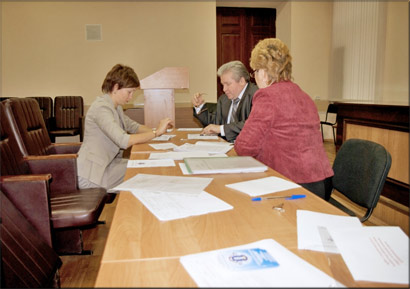 Once you have chosen a company that will carry out your office removals, agreed the scope of work, booked the moving dates and signed the quote acceptance you are ready for the next step. Even if you have not taken the move management option each professional and self-respecting office mover offers a free of charge pre-move planning meeting.
What it is and why you should expect it from your moving team? The answer is simple. The move needs to be planned. At least the major aspects of your relocation should be talked over. You can start with confirming the basic information such as:
The exact moving from and moving to addresses - it is important that the postcodes are correct. Imagine that on the moving day the drivers are entering a wrong postcode to their sat navigation. All crew goes to a wrong place. Before you realize there is a one hour delay and you have not even started the move.
Moving crates delivery and collection - During the initial site survey the office estimator have established the number and the type of crates your move will require. At this stage you need to set the dates for the crate delivery and collection. If each of your employees is going to pack his gear and files make sure everybody gets a packing guide. People do not know what they can pack together and what the packing order is. Overall, most of them have no idea how to pack for moving to minimize the risk of damage. Give them instruction for packing files. If something gets lost this will cause problems and may affect your business reputation.
Moving order - it does not matter whether your office move is complex or straightforward. Always plan what departments, group of people or simply rooms will move first. At this stage the office surveyor should know what the cubic volume of each area in your office is. Agree the moving order and ask him how long it will take to move each department. If you make the time scale you will be able to tell whether your project is going according to the plan or not.
Office furniture installation- confirm if there is any furniture that has to be taken down to pieces so they can be moved. Sometimes there are height or width restrictions. For example in most cases the large meeting table or reception desk has to be dismantled. If this is your responsibility make sure your get someone to bring the proper tools.
For more info on pre-move planning meeting please call or email us.
List of things to do during the pre-move meeting. Get prepared for the move.
An important objective of the pre-move meeting is to schedule the migration of employees and assign them to a new office space. You need to think of ways to house the office furniture, equipment and files. You should also discuss about document shredding solutions offered by movers.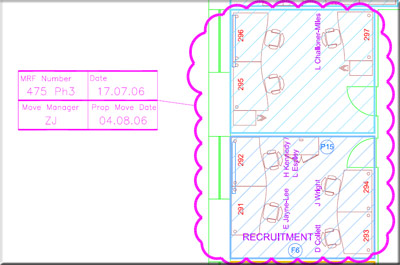 In developing this plan, it is necessary to take into account the teamwork, staff relations, office workers, ergonomic parameters and nuances of territorial space. You need to be sure that each department will be able to produce and maintain an effective and fast communication. Before you make the final decision you can talk to your employees. The success of your plan can be determined by the amount of feedback. If there are much more positive opinions than the negatives, then your plan is right.
Office relocation managers should prepare in advance a list of responsible people who will be involved in the event. Ask them to establish who will take care of a passes in the old and new offices. To avoid unpleasant nuances such as idle time take care to reserve the parking spaces near the old and the new offices. Arrange for the most convenient location, as close to the entrance as possible, so the removal team does not waste time and effort on carrying your possessions over long distances.
If you are looking for office school furniture recycling options, you can discuss it with our relocation manager during a free visit, contact our local commercial relocation Manchester branch and arrange on-site visit.
Regardless of the type of commercial relocation, be it office moving, warehouse or factory relocation or even school relocation, we always offer planning and managing assistance. For every member of your office the move is a significant change, and this is understandable, because the work makes a huge part of everybody's life. If during the pre-move meeting you plan everything as it should be the move will not be a surprise, a stress or an excessive excitement to anyone. Let people gradually get used to the idea that their working environment is about to change.
To avoid any misunderstandings convey information to all employees. The good practise is to make a distribution list and ask everybody involved to use it. A good way to inform your employees is organising general meetings where your colleagues can ask questions about the move. When the conduct of the general meeting is not possible the information can be passed on by the electronic mailing or written notices. Call us for a free pre-move meeting! We cover the entire UK, be it Birmingham or other locations.